Wednesday, February 16, 2022
2020-2024 Mississippi Blue Book Available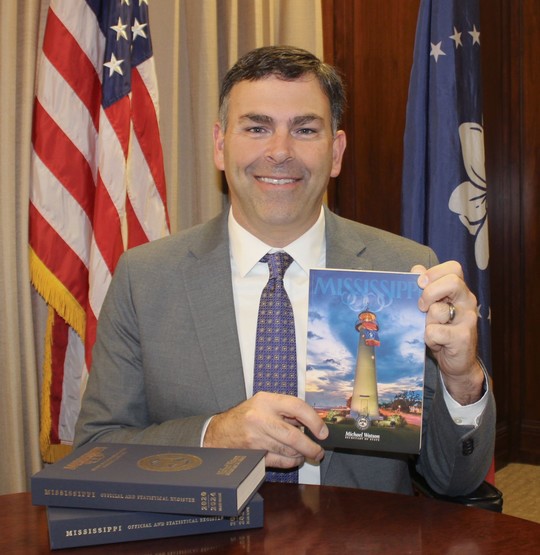 JACKSON –  Secretary of State Michael Watson reveals the 2020-2024 Mississippi Official & Statistical Register, better known as the Blue Book. The cover of the 572-page publication features the Biloxi lighthouse, a beloved Mississippi landmark, with the new In God We Trust state flag flying from the balcony. The current edition also includes short feature stories from Mississippians working in offices related to education, military, healthcare, natural resources and elections.

"The last few years have been extremely transformational for our state, and our goal was to capture the triumphs and challenges through the eyes of hardworking Mississippians," said Secretary Michael Watson. "While we know it's impossible to capture Mississippi's charisma, resiliency and unique history into one publication, we hope this edition of the Blue Book continues to serve as a premier resource for tourists and residents."

The Secretary of State's Office is required by law to produce the Blue Book every four years following a general election. The publication is a detailed overview of the Magnolia State, providing short biographies of elected officials, election results, and contact information for federal, state, county and city government offices. 

Blue Book copies are available free to the public (at taxpayer expense). A digital version of the publication is also available here on the Secretary of State's website. 

To request a 2020-2024 Blue Book, please email 
publications@sos.ms.gov or call 601-359-6344.